ZENE者尼与THX正式宣布私人影院认证深度合作项目
ZENE and THX announce a New THX® Certified Private Cinema Program
广州,2023年3月29日
Guangzhou, March 29, 2023
深耕于影音智能定制安装行业的ZENE者尼智能影音,与全球一流影院与电子消费行业标准而闻名的THX,在2023广州国际音响唱片展期间正式宣布战略合作,本次合作将聚焦于提升私人影院品质以及THX认证私人影院等相关项目。
ZENE Systems, a long-time veteran in China's residential custom installation industry, and THX, which is famous for its the global leading industry standard for cinemas and consumer electronics audio and video certification, today announced its strategic partnership at the 2023 Guangzhou International Audio Record Exhibition. This cooperation aims to improve the quality of home cinemas through a THX® Certification.
者尼ZENE与THX的强强联合,更加能表明双方公司着力于推动国内私人影院市场良性发展,不仅是者尼一直致力于向用户传播高品质的生活理念的体现,更是利用双方公司的专业度,更好地满足广大消费者对于更高品质娱乐体验的需求,为私人影院市场注入活力。
The strong combination of ZENE and THX is not only the embodiment of ZENE's commitment to spreading high-quality life concepts to users, but also shows that both companies are committed to promoting the healthy development of the home theater market throughout China, leveraging both companies' pro-audio and video expertise to better meet consumers' needs for higher quality entertainment experiences and injecting vitality into the home theater market.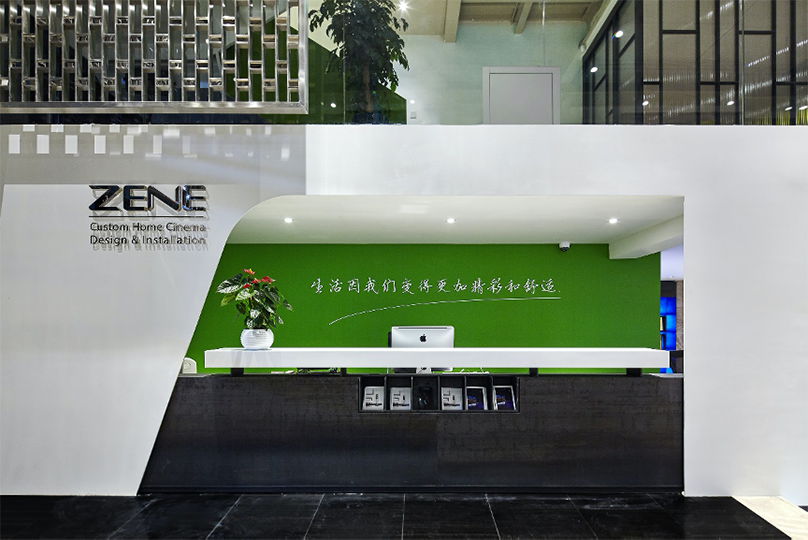 作为代表一流声音画面还原度标准的公司,THX同样致力于为私人环境带来最优质的电影体验。为了还原电影制作人的创作意图,THX定义了影厅的声学、音响系统设计和图像质量的标准和规范,确保观众完全沉浸在由电影创作者缔造的电影世界中。
As a company that represents world-class audio-video fidelity standards, THX remains committed to bringing the best movie experience to homes. THX has established the standards and room size specifications for the acoustics, sound system design, and image quality of the theater to ensure that audiences are fully immersed in the world of the movie as close as possible to how the filmmaker intended a movie to be enjoyed.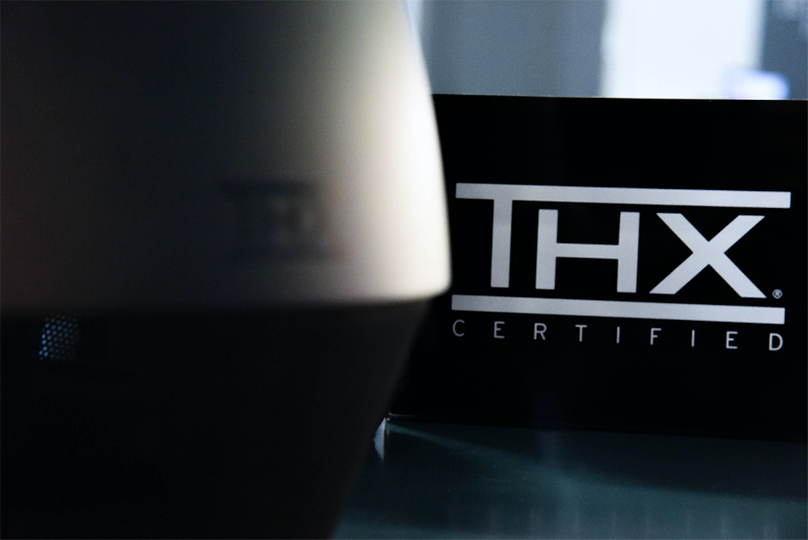 作为中国智能影音倡导者,者尼一直致力于向用户传播高品质的生活理念,主要承接别墅和会所性质的私人影院及全宅智能工程。者尼不是简单地出售产品给终端客户,而是为客户度身定制私人影音娱乐及全宅智能整体解决方案,从方案设计、产品选购到安装调试,再到用户培训、维修保养、系统升级,者尼提供全方位、一站式服务,为客户打造便捷的个性化智能影音娱乐生活。现在THX与者尼的合作,有力地为此愿景进行赋能。
As one of the first evangelists of high performance home cinema in China, ZENE has been committed to promoting high-quality entertainment concepts for users, mainly undertaking private cinemas and all-house intelligent projects of villas and clubs. ZENE does not simply sell products to the end users but provide them with all-in-one AV and smart home solutions. Zene's comprehensive services include system design, product selection, installation, calibration, user training, maintenance and system upgrade. All of these quality services contribute to a more comfortable and personalized home entertainment experience. Today, by working with THX, ZENE can bring the home cinema experience to a whole new level.
ZENE者尼智能影音总经理龚卓表示:"者尼和THX有着共同的目标,就是为观众提供最佳的观影体验。者尼将利用良好的用户基础和先进的技术,为私人影院市场做出贡献,将优质电影体验带给更多消费者。我们相信,者尼与THX的合作将进一步促进私人影院行业的发展,提高国内行业的实力和整体规模。"
Mr. Gong, General Manager of ZENE Systems, said: "ZENE and THX share a common goal of providing the best home cinema experience for the audiences. ZENE's large user base and exquisite craftsmanship will make a contribution to the local home cinema industry, bringing high-quality movie experiences to more consumers. We believe that the cooperation between ZENE and THX will further accelerate the development of China's home theater market and increase the entire industry's strength and overall scale.
THX中国区总经理吴昊表示:"我们很高兴与者尼建立密切的合作关系,为国内影音爱好者带来更沉浸,更个性化的影院体验。THX与者尼均为深耕技术的行业领导者,我们相信这一合作将有助于为广大观众以及影音爱好者提供卓越的音频和视频娱乐体验。"
Wu Hao, General Manager of THX China, said: "We are pleased to establish this relationship with ZENE to bring more immersive and personalized cinematic experience to domestic movie and video fans across the country. Both THX and ZENE are industry leaders who are deeply committed to technology. We believe that this cooperation will help to provide an excellent audio and video entertainment experience for home theater audiences.."
者尼将和THX展开密切的合作,包括但不限于THX认证。根据将近40年的行业经验,THX根据相关技术标准且系统地评估和认证私人影院的设备以及回放质量。THX认证的过程包括影厅建筑结构分析、声音和画面设备验证,以及回放系统的整体配置和调试。因此在座位上,观众可以享受到精心调教的声音画面品质,获得原汁原味的电影体验。
ZENE will work closely with THX, including but not limited to THX Certification.. THX Certification for home cinemas is an engineering-based program that evaluates the performance of home theater equipment and components in a standardized and systematic manner based THX's 40 years of industry experience. The THX Certification process includes the structural analysis of the theater building, the verification of sound and picture equipment, and the overall configuration and commissioning of the playback system. As a result, the audience in the seats can enjoy the most carefully calibrated sound and picture quality, further authenticating the movie experience.
本次者尼与THX正式宣布在私人影院业务的合作,将成为THX在国内首家私人影院的核心服务商,并为私人影院项目提供相应的服务,除THX认证私人影院外,包括新增Tuned by THX Private Cinema, THX Review Private Cinema服务,在追求品质的同时,为集成商和影音爱好者提供更灵活的选择。此外,为了更好地保证设计流程透明和影厅最终品质,THX还将拓展线上流程管理功能,通过与经销商,集成商的深度合作,对每一个项目进行精准的把控。者尼与THX计划通过科学的项目流程管理以及产业链各环节的共同努力,将私人影院行业进行更进一步的提升。
For this time, ZENE and THX officially announced their cooperation in the home theater business, which will provide related services for home theater projects. Meantime, ZENE becomes the THX's first core private cinema service supplier in China. In addition to THX Certification, including the addition of Tuned by THX Private Cinema, THX Review Private Cinema. They will provide more flexible choices for integrators, videophiles, and audiophiles while pursuing quality. In addition, to better ensure the transparency of the design process and the final quality of the cinema, THX will also expand the online process management function, and accurately control each project through in-depth cooperation with dealers and integrators. ZENE and THX plan to further improve the home theater industry through scientific project process management and joint efforts of all links in the industry chain.
About Zene Systems
关于者尼智能影音
者尼智能影音成立至今,我们始终秉持以技术为核心、不断提升客户影音体验的服务理念,使自身始终处于国内影音智能定制安装行业第一梯队。不仅早早加入了美国CEDIA协会,更凭借16年的家庭影院项目经验与追寻卓越的执着,2010年起接连荣获CEDIA协会16项大奖,2016美国.达拉斯CEDIA颁奖礼中,者尼代表亚太区最终在全球300余个参赛项目脱颖而出,获得了全球"BEST HOME THEATRE"大奖!是亚洲少数有此殊荣的智能影音定制安装系统集成商,也将中国定制安装行业带到了前所未有的新高度!
Founded in 2007, Zene Systems has always adhered to the service concept of taking technology as the core and continuously improving customer's audio and video experiences. In the past 15 years, Zene has been one of the leading companies in China's residential custom installation industry. Zene joined CEDIA in 2008, with 16 years of experience in home theater projects and the pursuit of excellence, Zene has won 16 CEDIA awards since its first competition in 2010. In 2016, at the CEDIA Awards Ceremony in Dallas, USA, Cedia Asia-pacific region winner Zene systems won the CEDIA global "BEST HOME THEATER" award. It was the very first time that an Asian system integrator won this global award and this achievement has also brought China's custom installation industry to an unprecedented new height!
者尼力于向用户传播高品质的生活理念,为用户量身定制私人影音娱乐及全宅智能整体解决方案。历经16年的发展,我们的经营范围从单一的影音室拓展到了全宅数字集成,能够提供从电源管理、声学设计、设备安装到智能集成的一条龙全方位服务。同时,在全国多个城市,者尼与上百家经销商和和服务商达成长期战略合作关系,在全国多个城市建立了特约服务网点,为当地的消费者提供专业级智能影音集成服务。
Zene Systems is committed to enhancing high-quality electronic lifestyle, providing its customers with customized audio/video and smart home solutions. After 16 years of development, Zene's business scope has expanded from a single audio-visual room to fully integrated smart home systems. Zene's processional services include power management, acoustic design, equipment installation and smart home integration. In many cities across China, Zene has reached long-team strategic partnerships with hundreds of dealers and service providers. These authorized installers can provide professional-grade audio/video and smart home integration services for local consumers.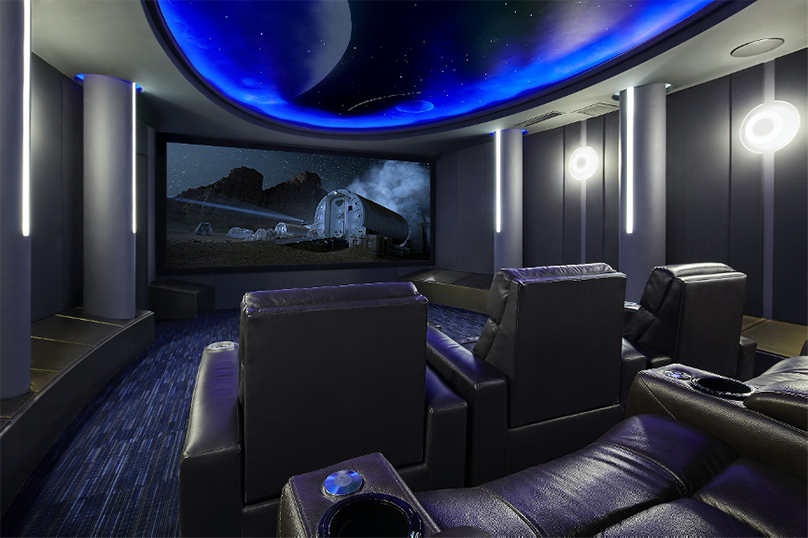 About THX Ltd.
关于THX
THX由著名电影导演乔治·卢卡斯(George Lucas)于1983年创立,如今仍致力于为优质娱乐体验赋能。基于革新的现代技术,THX为卓越的音频和视觉还原度保驾护航,真实地传达艺术家的愿景。THX的产品和服务不限于工作室和电影院,还包括消费电子产品、内容、汽车系统和现场娱乐等。目前,THX空间音效,专利的THX AAA™ 音频技术以及享誉全球的THX认证,帮助THX的合作伙伴在影院、家庭和电子产品上带来优质的娱乐体验。想要了解更多信息,请访问THX.com,或在社交媒体上关注我们。
Founded in 1983 by filmmaker George Lucas, THX Ltd. today continues to excel at empowering great entertainment experiences. The company provides innovative modern technologies and the assurance of superior audio and visual fidelity that truthfully delivers the artist's vision. THX offerings go beyond studios and cinemas to consumer electronics, content, automotive systems, and live entertainment. Its THX® Spatial Audio and patent-rich THX AAA™ audio technologies, and world-class THX® Certification standards, help THX partners bring premium entertainment enjoyment to market in the cinema, home, and mobile lifestyle electronics. For further information, visit THX.com and find us on Facebook, Instagram, YouTube, TikTok, and follow us on Twitter.
THX、THX Certified和THX徽标是THX有限公司在美国和其他国家/地区注册的商标。HDMI是HDMI®Licensing LLC在美国和其他国家/地区的注册商标。所有其他商标均为其各自所有者的财产。
THX, THX Certified, and the THX logo are trademarks of THX Ltd., registered in the United States and other countries. HDMI is a registered trademark of HDMI® Licensing LLC in the United States and other countries. All other trademarks are the property of their respective owners.